MKS DET power outage detecting module, power monitor detector for MKS TFT touch screen
Notice: It will generate 220V voltage when input the module, please prepare good protection.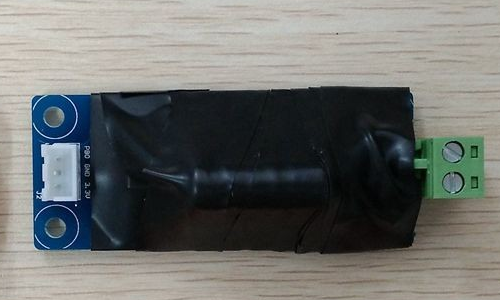 Product includes:

1 x outage detector module
1 x 3Pin Dupont Cable

Product Introduction:

1. Connect the power input terminal(blue) of outage detection module, as well as UPS to 220V(or 110V) power.
2. Connect the signal output terminal(3pins) of outage detection module to MKS TFT (PB0-->B0 Gnd-->- 3.3V-->+)
3. After MKS TFT receive outage message, it will automatically enter into printing suspending status. And the printer head will move from the model.
4. MKS TFT carries with function of outage continued printing.

It only saves printing state a sudden power down suffered. Please do not move the printer, especially the hotend and nozzle and recover the power supply within 1 minute.